WAZAKE contains low level of fat and it tastes "refreshing". It can be appreciated best in raw, like Sushi. WAZAKE is highly recommended for such Malaysian consumers who love Japanese cuisine and those health / fit conscious. We, Ishinomaki Tsuda Fish Co., Ltd., know the most suitable salmon for Japanese cuisine. We are firmly committed supplying genuine and truly tasty salmon to Malaysian consumers.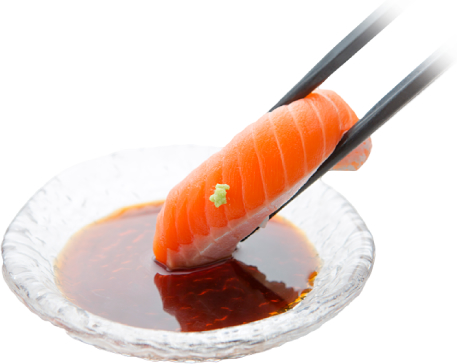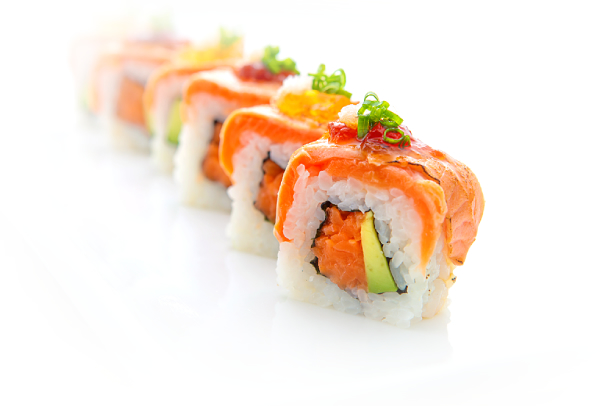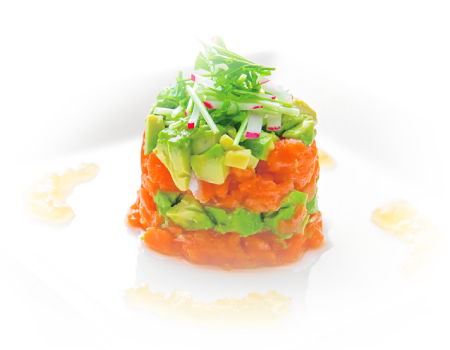 WAZAKE is carefully raised and processed "Silver Salmon" for only prime period in Japan. This is to supply "Shun (旬)": most tasty salmon to consumers. They can be only farmed in the sea under 20C temperature. We harvest them from April to July for only 4 months. If we harvest them after this season seawater temperature will be higher and salmons become too fatty. Then it should be delivered in fresh, not frozen. These carefully raised and processed salmons can be only certified as WAZAKE.

"Shun (旬)" is the Japanese concept of food in season. Japan has four seasons and we Japanese enjoy their beauty. The seasonal factor is also incorporated to Japanese food culture. Using those food materials harvested in best season, we cook them without using too much oil and seasonings. This is to make sure we can enjoy the genuine taste of the food.
WAZAKE can be supplied only for 4 months in a year. This is to make sure the consumers can enjoy the best taste of WAZAKE.

WAZAKE tastes fresh in raw, not oily compared to the salmon easily available in Malaysia. To maximize keeping the genuine taste in raw, we apply traditional technique to get blood away from fish when they are still alive.

This red color reflects it contains a lot of "astaxanthin" which can enhance fairness of your skin. Compared to Atlantic Salmon and Trout Salmon, WAZAKE contains 3 times of "astaxanthin".

To make sure maintaining freshness in chilled we conduct strict quality control throughout the supply chain, from farming to logistics. WAZAKE is to be delivered to Malaysian market by air, in 1-2 days after harvested in Japan.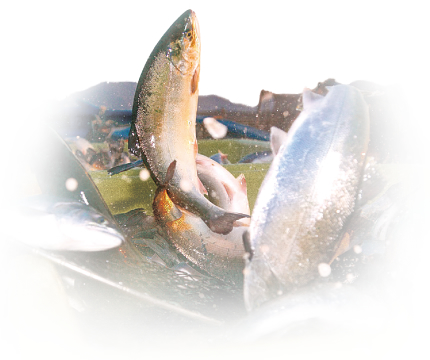 | | |
| --- | --- |
| Available | From April to July |
| ​Process | Semi-dressed (with head and tail but without gills and guts) |
| Weight | 1.0 -2.5 kg, varies by harvested |
| Species | Silver salmon |
| Storage | Chilled |
| Country of Origin | Japan |
| Use | Good for Sushi, Sashimi and other dishes served in raw. |

Through our carefully controlled logistics route, WAZAKE is kept fresh and tasty until it reaches the restaurants and retailors.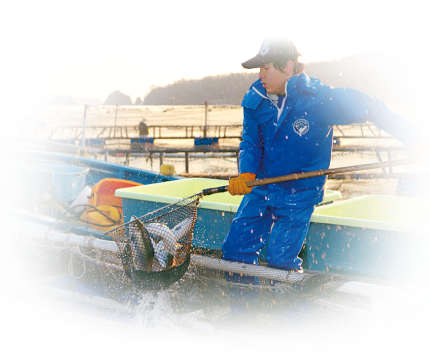 Marukin Co., Ltd. is the leading producer of Wazake, who has been cultivating silver salmons in Japan for more than three decades since 1977. At Marukin, Wazake salmons are raised exclusively with selected feed that passed high quality standards of Japan. By managing all the processes from farming, preparation through shipping, the company is able to maintain total control of hygiene and quality. The combination of Japan's traditional technique and cutting-edge scientific technology makes it possible to produce safe and high quality Wazake.
Shingo Suzuki,
The Executive Managing Director of Marukin Co., Ltd.